Vietnam's ventilator production captures international attention
Amid the widespread coronavirus outbreak, photos of Vingroup's ventilator manufacturing workshops published by AFP, Bloomberg and Reuters have caught the public eye and been cited by many newspapers and websites across the US, Europe and Asia.
These photos are believed to mark a turning point in the tech sector and reflect one of Vietnam's notable activities contributing to the global fierce fight against the Covid-19 pandemic.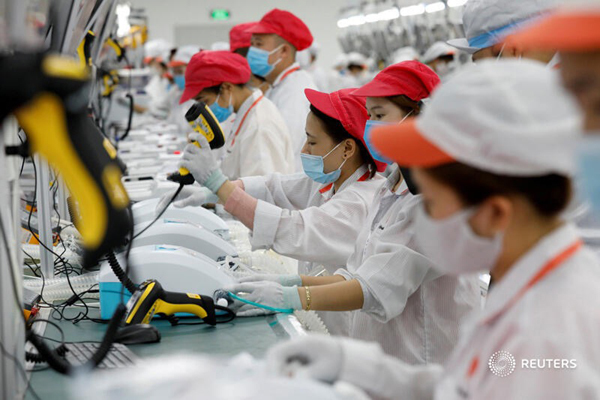 With inherent industrial and technological capabilities and advanced production lines from its subsidiaries and research facilities, Vingroup has flexibly adjusted its business and production plans in order to prioritize ventilator production from late March 2020. The above image was taken by Reuters and cited by Indonesian news website Kumparan.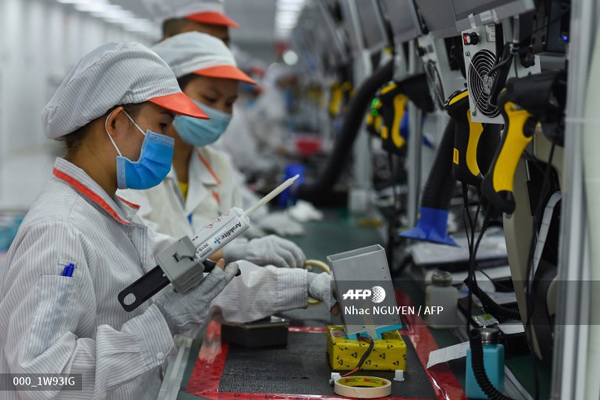 Female workers in a Vsmart ventilator production line. Ventilators are vital medical equipment in Covid-19 treatment. Vsmart ventilators have now been put into mass production. This is a timely move that meets surging demands for ventilators in the healthcare sector. This photo was published by AFP.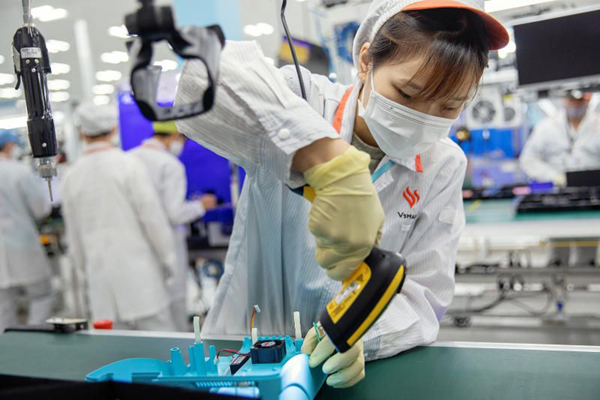 A worker assembles Vsmart VFS-510 invasive ventilator, which has been officially qualified by the Vietnamese Ministry of Health as meeting all criteria for quality, safety and operability. The photo was shot by Bloomberg and published by Malaysian newspaper The Star.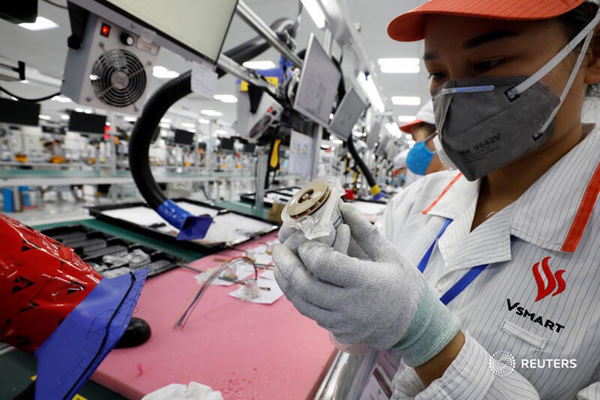 A worker holding an air blower - the heart of a ventilator. Making air blowers requires nearly absolute precision. VinSmart - Vingroup's tech subsidiary - is Vietnam's only firm that is capable of producing air blowers that meet international standards and requirements for export. Photo taken by Reuters and published on Yahoo UK.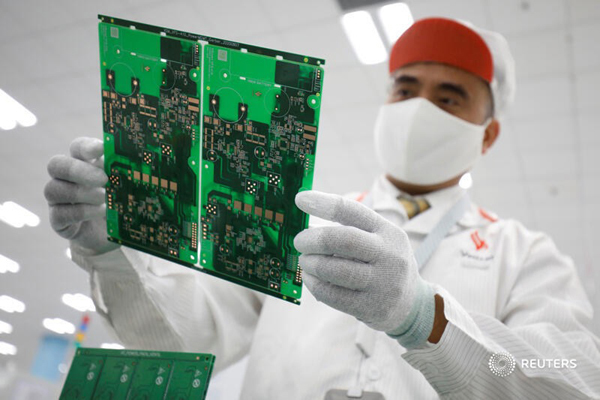 In one of its treatment guidelines, the World Health Organization (WHO) recommended that anti-Covid-19 treatment should focus on treating respiratory distress with invasive ventilator use being one of the essential solutions. This photo taken by Reuters shows a VinSmart engineer holding a printed circuit board of a ventilator and was posted on Today News Post (US).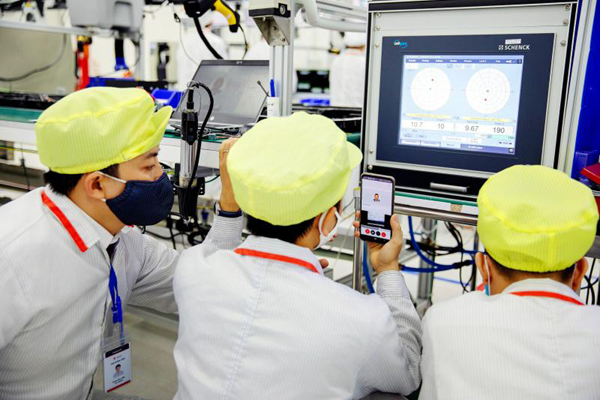 VinSmart engineers and workers often had online meetings with experts from US medical device company Medtronic to discuss technical issues. Employees at VinSmart have quickly mastered the technology in manufacturing printed circuit boards for ventilators though the company only started operating in this field in late March 2020. This picture was shot by Bloomberg and appeared on the daily English-language newspaper Taipei Times.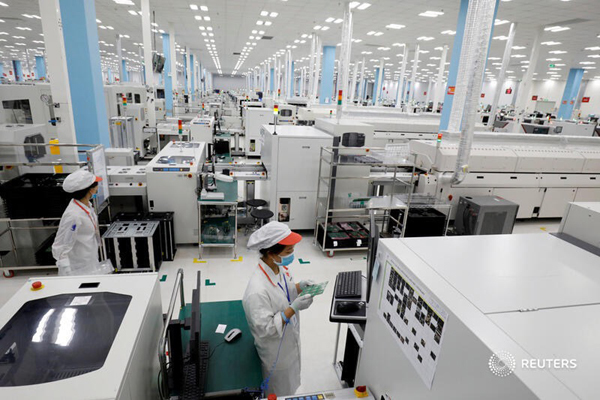 VinSmart's factory boasts advanced, highly automated production facilities that are capable of manufacturing smart electronics and products of world-class quality. This Reuters-taken photo was cited by The Daily Tribune in the Philippines.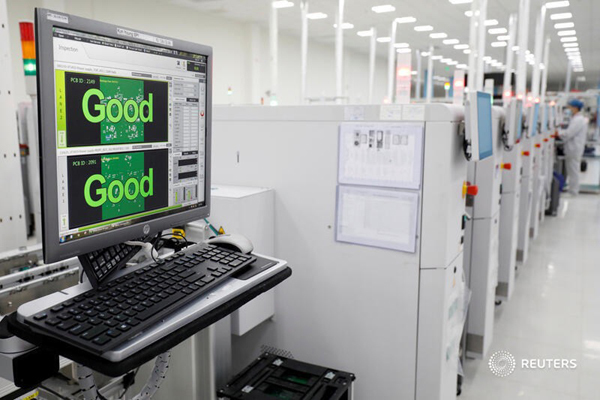 At VinSmart's factory, quality control is carried out automatically, ensuring fault-free production. This image was captured when the computer screen showing the result of a printed circuit board quality check.
Qualified ventilators will soon be packed and shipped to both domestic and foreign markets. Photo by AFP.